University of Toronto, New College, Equity Studies

---
Theory and Praxis in Food Security
Theory and Praxis in Food Security provides an interdisciplinary introduction to food issues, using Toronto as a case study. Social justice and environmental sustainability are the central organizing themes. Key concepts in food and agriculture studies will be explored, including: food (in)security, community food security, food systems, food democracy and food sovereignty. These key concepts will be illuminated through an examination of global/local food issues, debates, and initiatives. Direct student engagement with community organizations and enterprises through an eight-week service learning placement will enable students to reflect on issues of social justice and global equity through "working with food." The service learning placement is a core component of the course, designed to expose students to the many factors contributing to food (in)security. The specific objectives of the course are:
To understand food security issues through the lens of social justice and environmental sustainability;
To examine key concepts and debates in food and agriculture studies and how they relate to food security, food systems and global food justice;
To introduce and engage students with the activities of Toronto's community food programs;
To provide a hands-on, service learning experience "working with food" based in a community food organization or enterprise.
---
---
Ryerson's Certificate for Studies in Food Security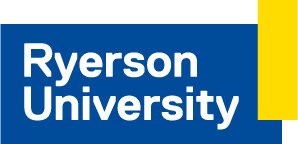 ---
Urban Food Security
The question of food security is a particular concern for urban populations as almost half of the world's population now resides in cities. Ensuring safe and affordable food for urban populations is a real challenge even for advanced industrial economies, and even worse for developing countries where resources are limited and poverty rates exceed 50 percent. This course will examine the unique challenges of creating food security in urban areas.
Urban Agriculture Policy Making
This course discusses participatory policy formulation processes leading to sustainable development and institutionalisation of urban agriculture. It starts discussing tools and methodologies for analysing stakeholders, farming systems, land uses, and regulatory frameworks. Next steps involve strategic planning, followed by the formulation of action projects and policies and their implementation (considering contrasting disciplinary perspectives), and finally, monitoring and evaluation. The course highlights lessons from a wide array of cities around the world.